Ireland
We are from Carlow, Kilkenny Tipperary and Waterford and we have
combined the oldest team with the newest team of South East of Ireland.
Our dedicated coach is Constantino (Tino) Fiuza Castineira, a retired
Breast Cancer Surgeon, who has set up several breast cancer dragon
boat teams within Ireland. We often say dragon boating has saved
our sanity and driven us insane at the same time, but in a happy way.
We have been training together for 2 years in preparation for
Florence 2018 including weekends in the Irish National Rowing Centre
in Cork where we have `rubbed shoulders' (rubbed paddles?) with Irish
Rowing Olympians!
We are `3 Sisters' as we represent 3 very well known beautiful
rivers in Ireland – the Barrow, the Suir and the Nore. When we are
paddling together, we are however 22 Sisters caring, supporting and
encouraging one another all the way.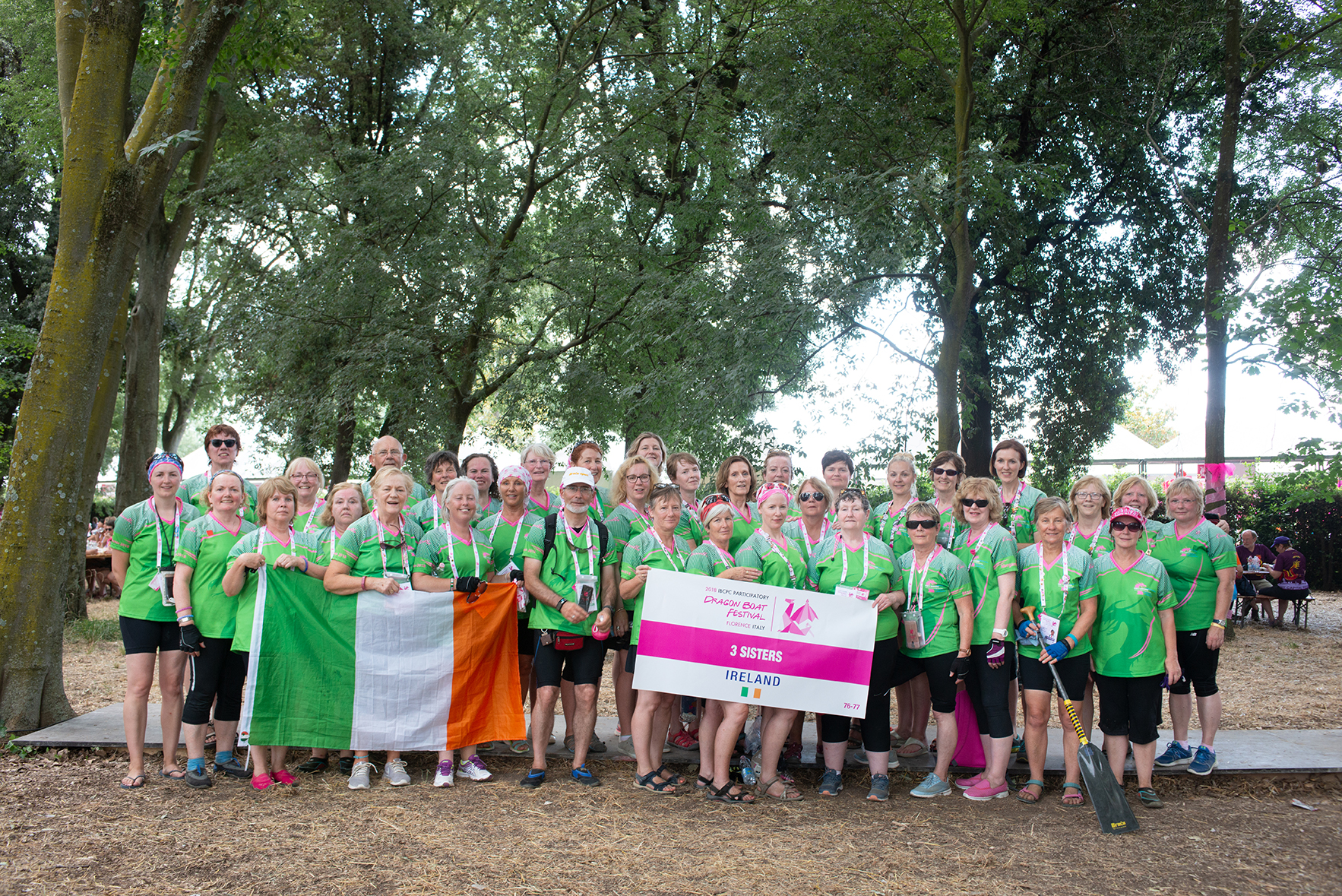 DOWNLOAD PRINTABLE IMAGE