Brazil
Inspired by the IBCPC movement, Dr. Christina Brito, Medical
Coordinator of the Rehabilitation Service of the Cancer Institute of the
State of São Paulo of the University of São Paulo School of Medicine,
together with Prof. Linamara Battistella, Head of Physiatry, and Prof.
Carlos Bezerra, Director of Sports of the same University, started in
2013 (June) the REMAMA Project. REMAMA = the junction of "row"
and "breast" in Portuguese. And an inspired team arose: The REMAMA
DRAGÃO ROSA (REMAMA PINK DRAGON).
With the help of her daughter and niece, and the approval of
the team, one of the members, Carmem Lucia Lotus has created a
beautiful and meaningful logo: photo.
The team practices under the supervision of Prof. José Carlos Farah
and is also socially active. Another professor of the University of Sao Paulo
and researcher in the area, Patrícia Brum, also practices with the group.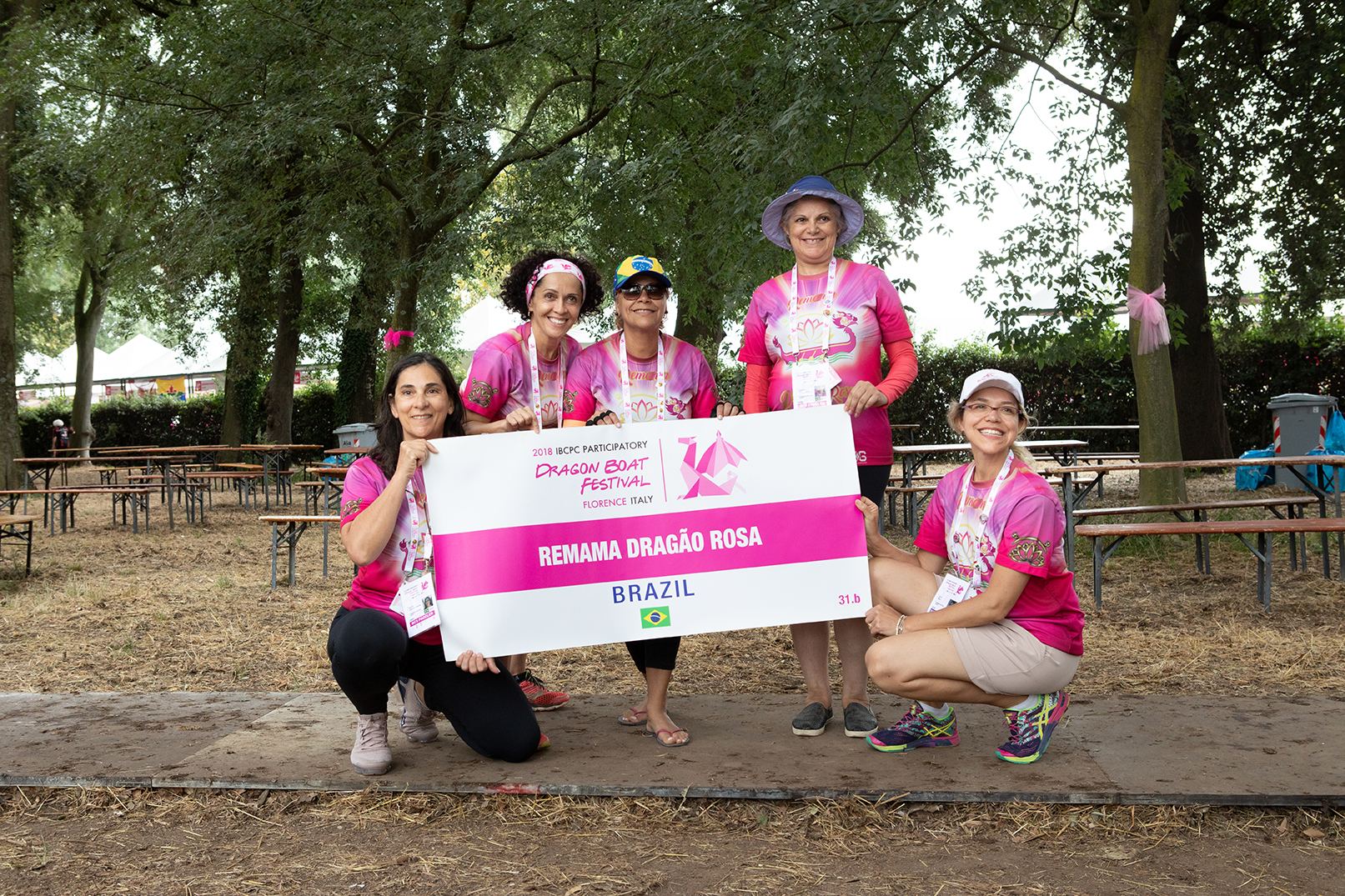 DOWNLOAD PRINTABLE IMAGE